Post by Jack Loomes on Jan 19, 2015 2:42:49 GMT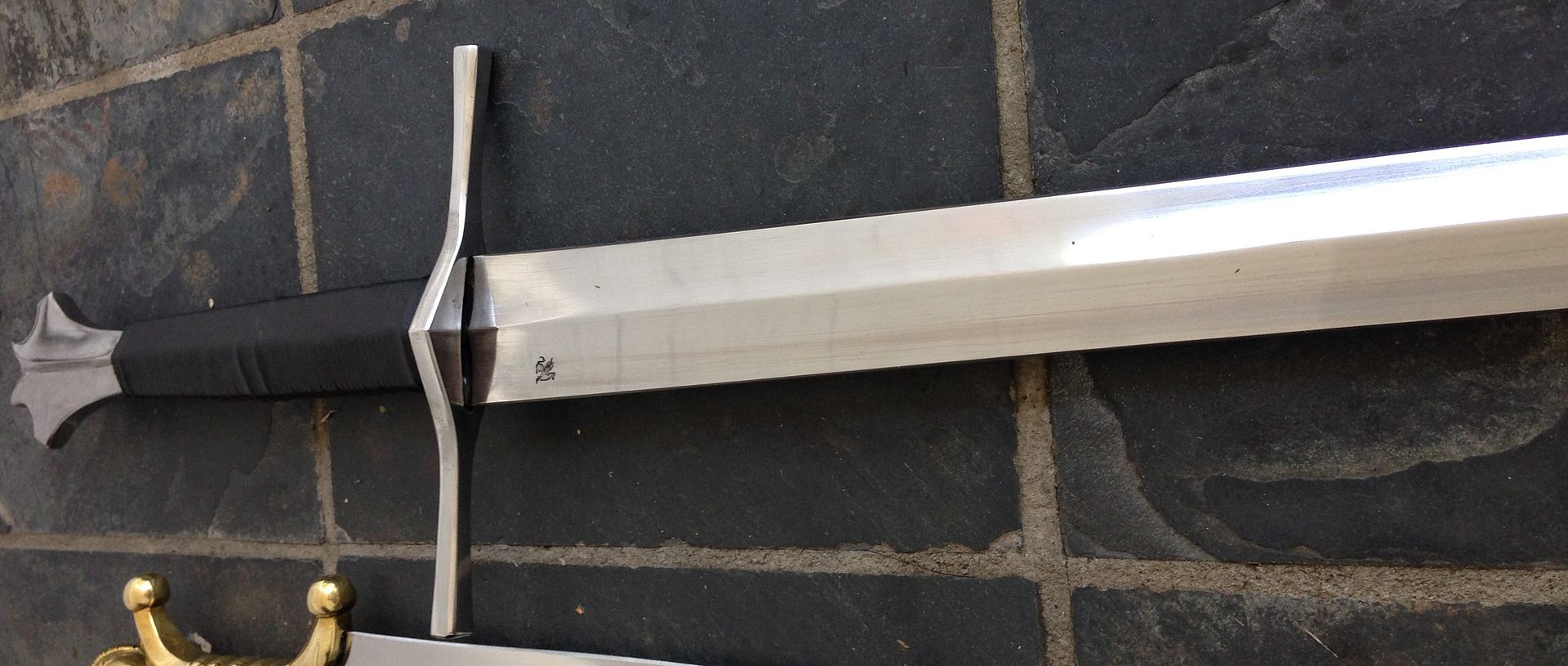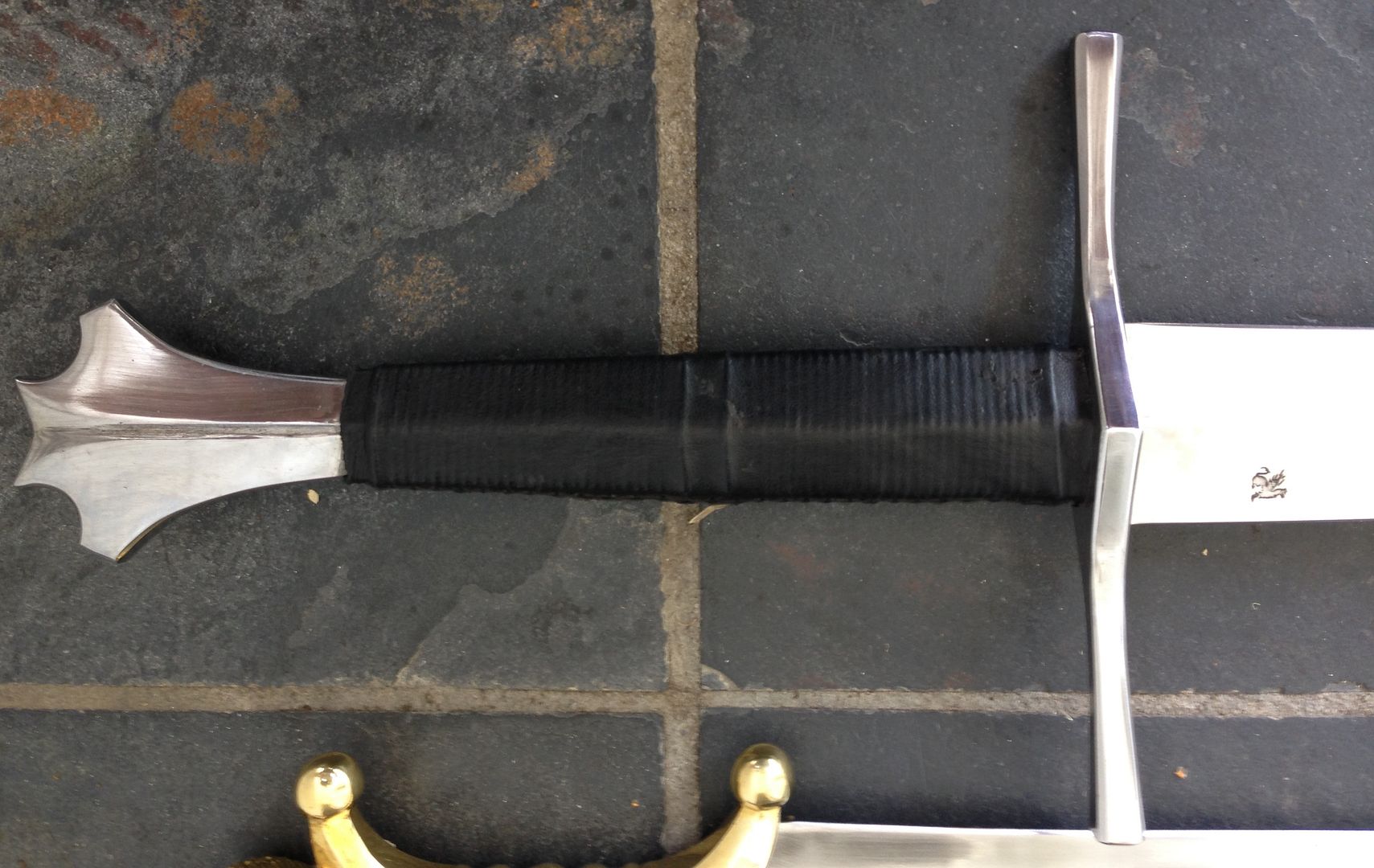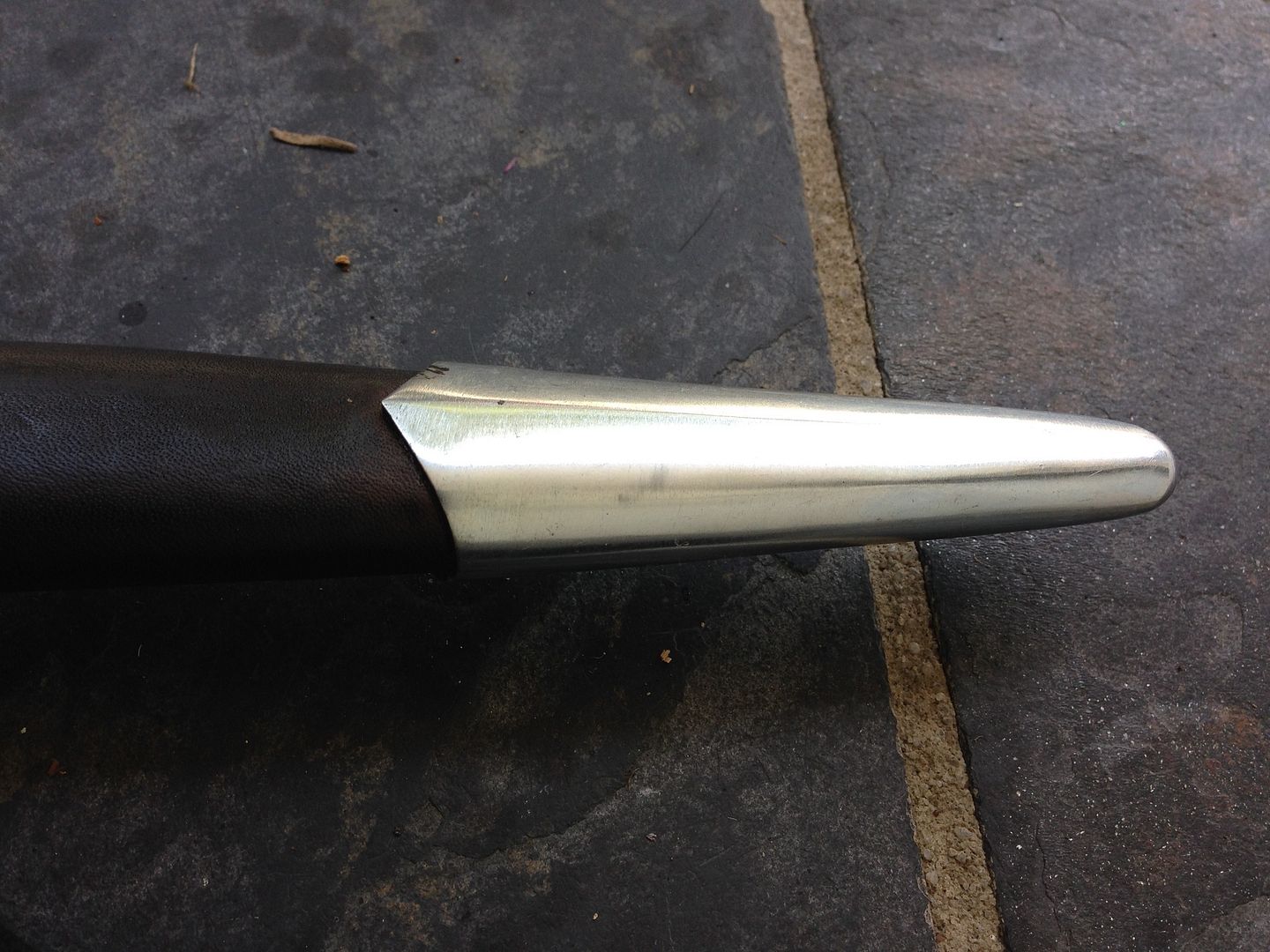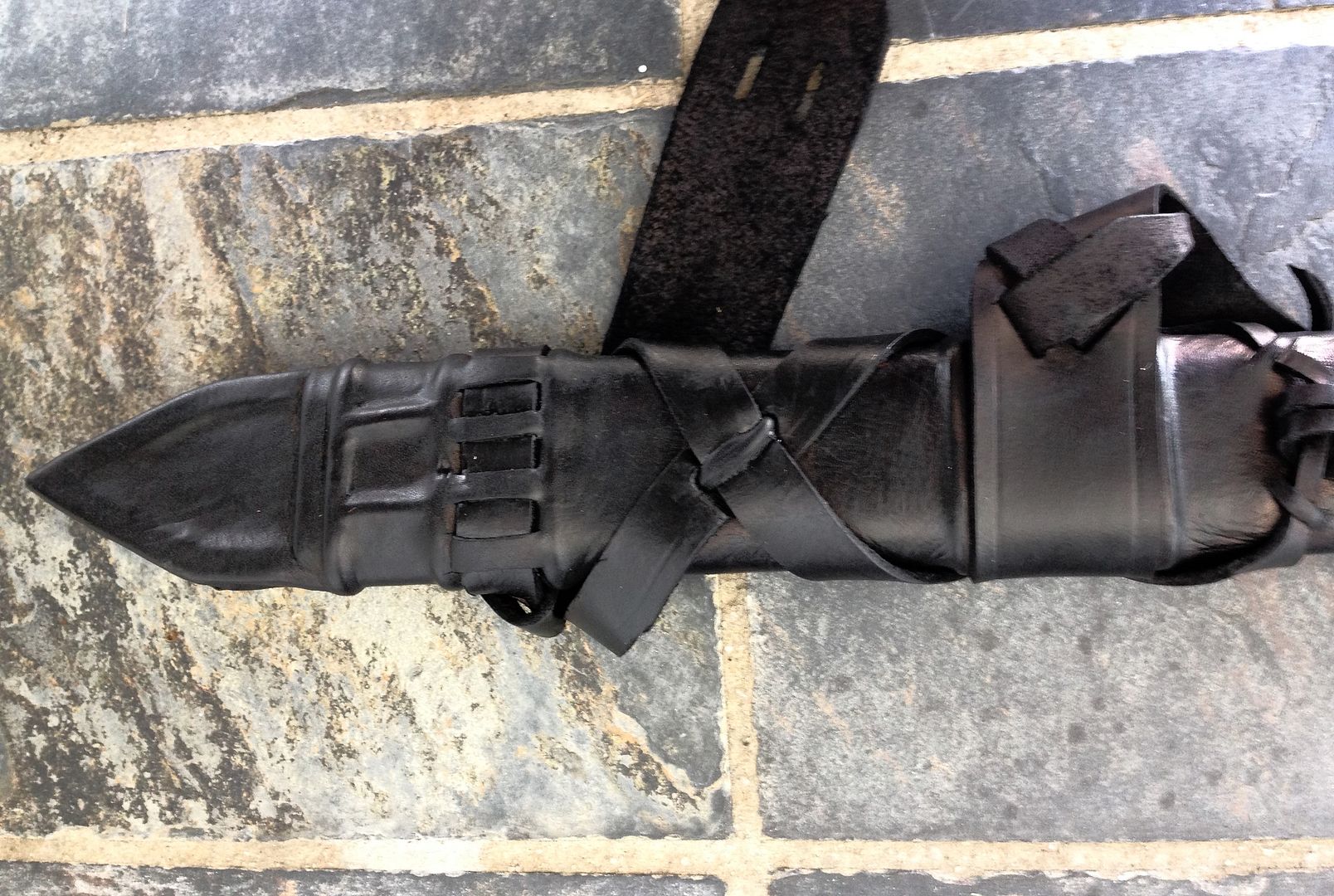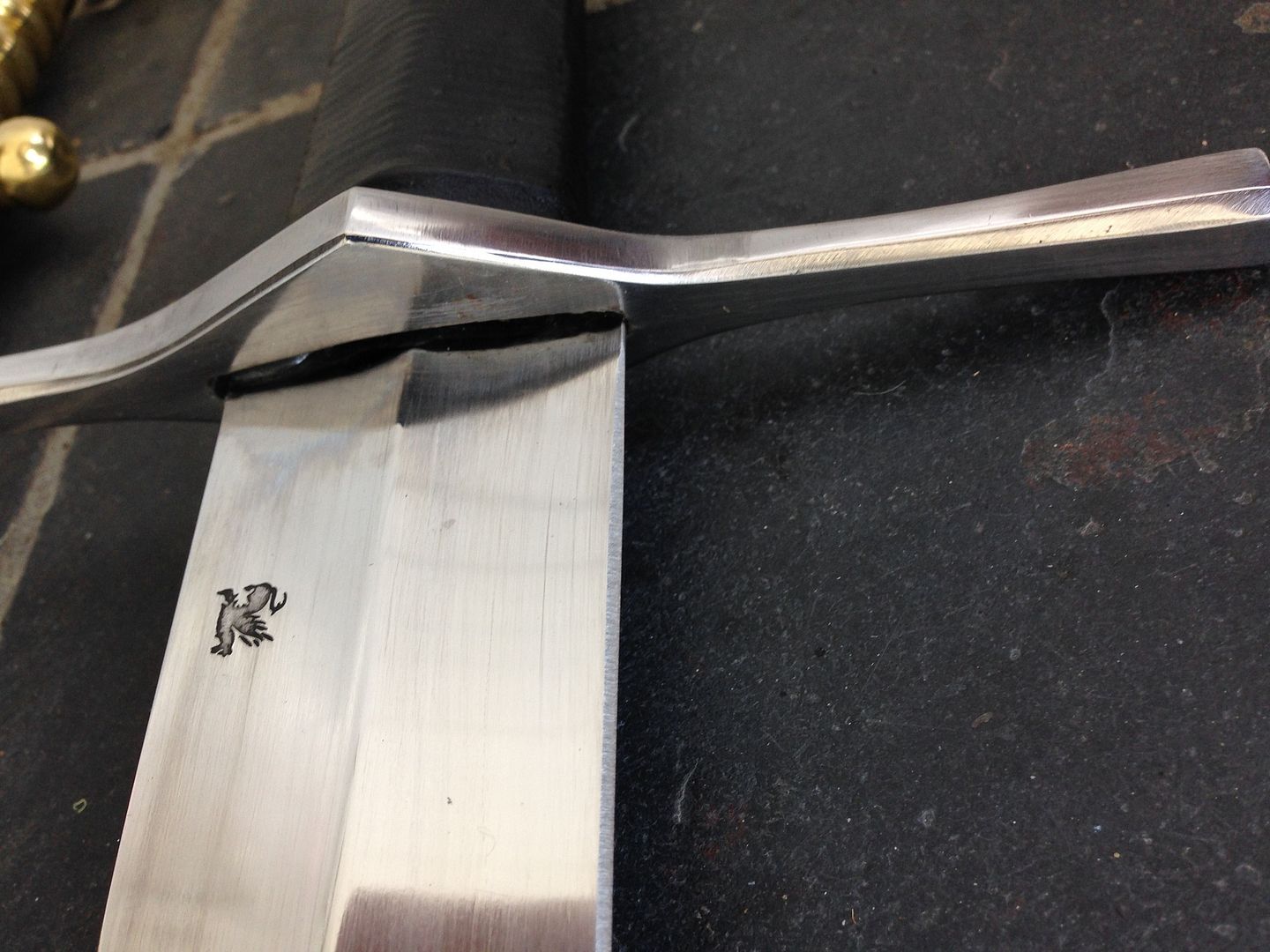 I, Bill Blake, paid for this sword as I do for all swords I review for this site. None of the photos used, which I took myself using an iPhone5 have been retouched in any way.
I've long admired Darksword Armory. I've always felt that Darksword represented a genuinely independent voice in the sword market. Darksword have always been outsiders to that 'in' crowd of sword enthusiasts and I've long respected that Darksword forge their own path. Rather than doing what everyone else is doing, Darksword have always remained true to themselves.
Beyond that Darksword Armory Swords are the only sword I've ever unwrapped and felt like I just received a shipment from a genuine Medieval Sword Maker. When I unboxed my A1bion I felt as though I had paid for a high carbon United Cutlery sword, but whereas UC charge reasonable prices for CNC made swords A1bion are extremely expensive. Darksword on the other hand have a truly handmade aesthetic that CNC machines just cannot replicate, not to mention how much more lively a handmade sword feels in hand - whereas a CNC sword feels like a machine part; devoid of the idiosyncrasies that humanise a sword.
I first bought a Medieval Bastard Sword from Darksword in 2010. It is a great sword, and I truly cherish it. What I found remarkable now though was how far Darksword Armory's workmanship has come since then. My 2010 sword is a beautiful thing, but this Two Handed Gothic Sword I received from Darksword Armory on January 2015 is superlative.
I make swords myself
www.alaeswords.webstarts.com
so I genuinely appreciate good workmanship, and likewise I can recognise bad workmanship more keenly than someone who doesn't work with steel, leather and timber - I can say this without reservation - The Two Handed Gothic Sword from Darksword Armory represents production workmanship of some of the highest levels possible. The fit and finish is outstanding. The hilt furniture is solid as a rock. The grind is even and clean. The center line which is a challenging proposition on a hollow ground sword is beautifully straight. The grip is fitted with great care and the grip itself is an excellent one size fits all thickness. The peen on the pommel is incredibly clean.
The scabbard is incredibly well made, covered with thick leather and neatly stitched. The back stitching is straight and clean, executed in a manner identical to many medieval scabbards I've inspected. The baldric is integrated into the scabbard beautifully. The mouth of the scabbard is doubly reinforced with two layers of leather.
Darksword have put an edge on this sword so uniform and sharp I shaved hair off my arm with it. The sharpening has been performed perpendicular to the blade which is excellent, at a grit I'd say is somewhere around 320 (in other words an extremely fine grit). Despite being a slender blade the blade does not flex or bend easily, and is satisfyingly stiff. I'm 5 foot 10 inches and weigh about 90kg (198 lbs) and exercise using chinups and pushups regular so that should go some way to showing how durable and fit to task the steel in this blade is.
48 & 1/2 inches long overall
8 inch wide cross guard
2 inch blade at widest
1490 grams / 3.2lbs
Distal Taper 6.2mm - 4mm
The finish on the blade is an even high polish with omni-directional grain that runs parallel to the edges of the sword. This sword type, Oakeshott Type XVa, cuts beautifully but feels like it calls out for one to thrust with it, and that it would pretty much penetrate anything. I practice cut with the sword quite a bit and found that because Eyal Azerad and the team have designed the blade so well cuts are not only clean but straight, meaning that unwanted flexing of the blade doesn't take place during cuts, which is a problem many swords which are not as well designed suffer from. I cut thick dry cardboard as well as a watermelon and it performed superbly. Internet trolls often have a cry about what they call 'secondary bevels' being "incorrect edge geometry" but the truth is both those terms are Al8ion marketing gimmicks. You only need to browse the Sword Museum here at Sword-Site to find hundreds of examples of stepped edges on swords - ranging from Roman Spathae through to Rapiers.
Here is the introduction to the Type XV & XVa from Ewart Oakeshott's
Records of the Medieval Sword
for interested parties:
sword-site.com/thread/166/oakeshott-type-records-medieval-sword
Darksword Armory have really hit their stride. Between Eyal Azerad's studious research, Darksword Armory's top notch production team and their excellent customer service and incredibly fast delivery times I have no compunction in recommending them and this sword to any and all. There has been alot of trash talk about Darksword on the internet but going by my personal experiences I'd put money on the trash talkers either never having owned a Darksword, or that those trash talkers work for one of Darksword's competitors.